Packaging
Bag 1:
ground beef
onions
red/green bell peppers
jalapenos
Bag 2:
cheese powder
milk powder
cilantro
salsa
cumin
coriander
chili powder
onion powder
Bag 3:
This backpacking recipe is part taco and part burrito, but totally delicious!
As someone who grew up in Southern California I'm more familiar with the backside of a corn tortilla from a taco truck than I am with the back of my own hand. So it's with great hesitation that I call this a taco, or even a burrito.
This gooey delicious parcel of beef and cheese is not something you'd find at any reputable taco truck. There's no fresh pico de gallo, lengua, or cabeza; and possibly the worst offense is a flour tortilla instead of a corn tortilla. However, let me cast aside this food snobbery for a moment and relive my fast food-filled adolescence.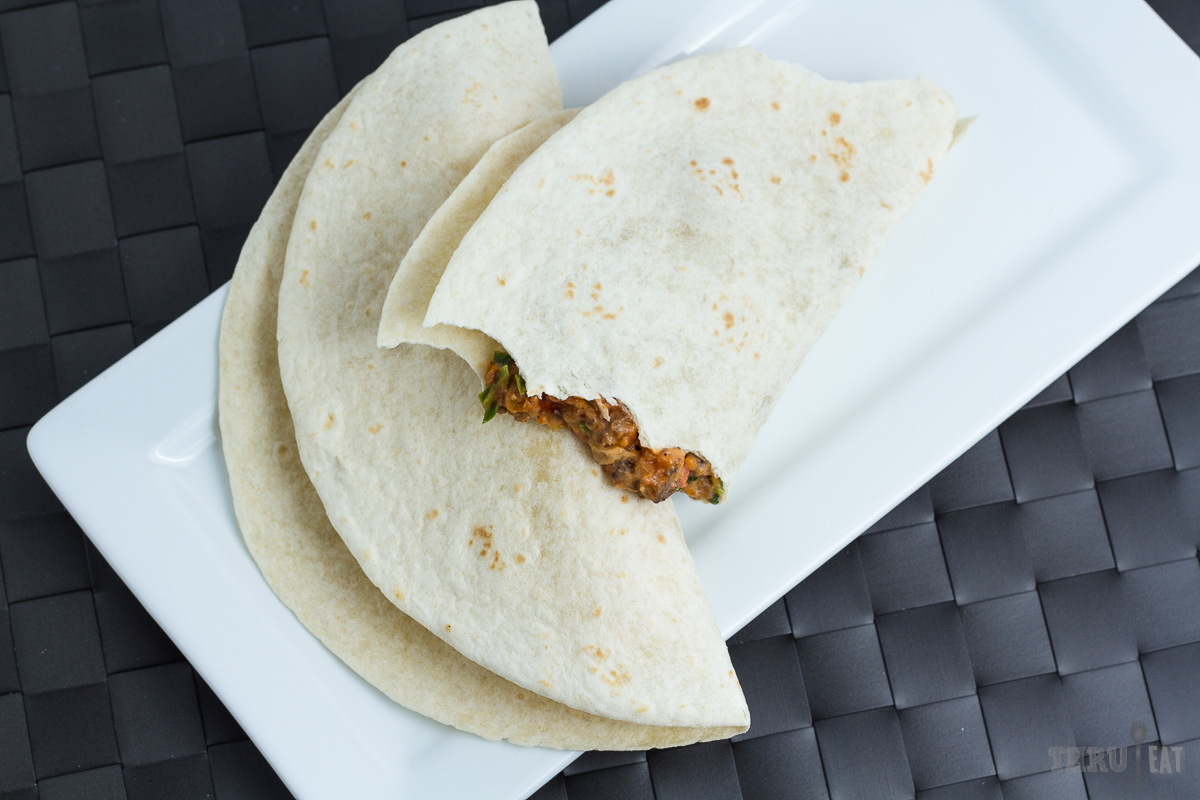 Friends, if you've had the (mis)fortune of consuming dangerous amounts of Taco Bell during your youth, or still do, then we're on the same page. If however you've never indulged in Taco Bell, I suggest you consume a questionable burrito, taco, and a gordita or two. While it may not win any culinary awards and carries the constant cliche of giving you the runs the food is quite tasty, and more importantly very filling.
This camp time dinner is definitely more Taco Bell than it is taco truck, and there's nothing wrong with that!
It delivers an insanely delicious taste in whatever form you choose to fold it, taco or burrito, even quesadilla. And if you're a purist or can't have gluten then use a corn tortilla instead, but let me advise you: flour tortillas are more durable, more shelf-stable, and higher in calories. 
If you want to up the calorie count, toss in some olive oil, a handful of instant rice, or some dehydrated black beans. You'll have enough food fit for a lumberjack. Don't feel like you need to follow the recipe to a tee, this one is easily modified to suit your taste and preferences, as long as you keep the cheese ratio fairly close it'll be great. Also, if you prefer Tapatio, Tabasco, or Cholula you can find those in single serve packets; but I prefer to hoard them from Jack In The Box and Taco Bell (free!) for my backpacking food.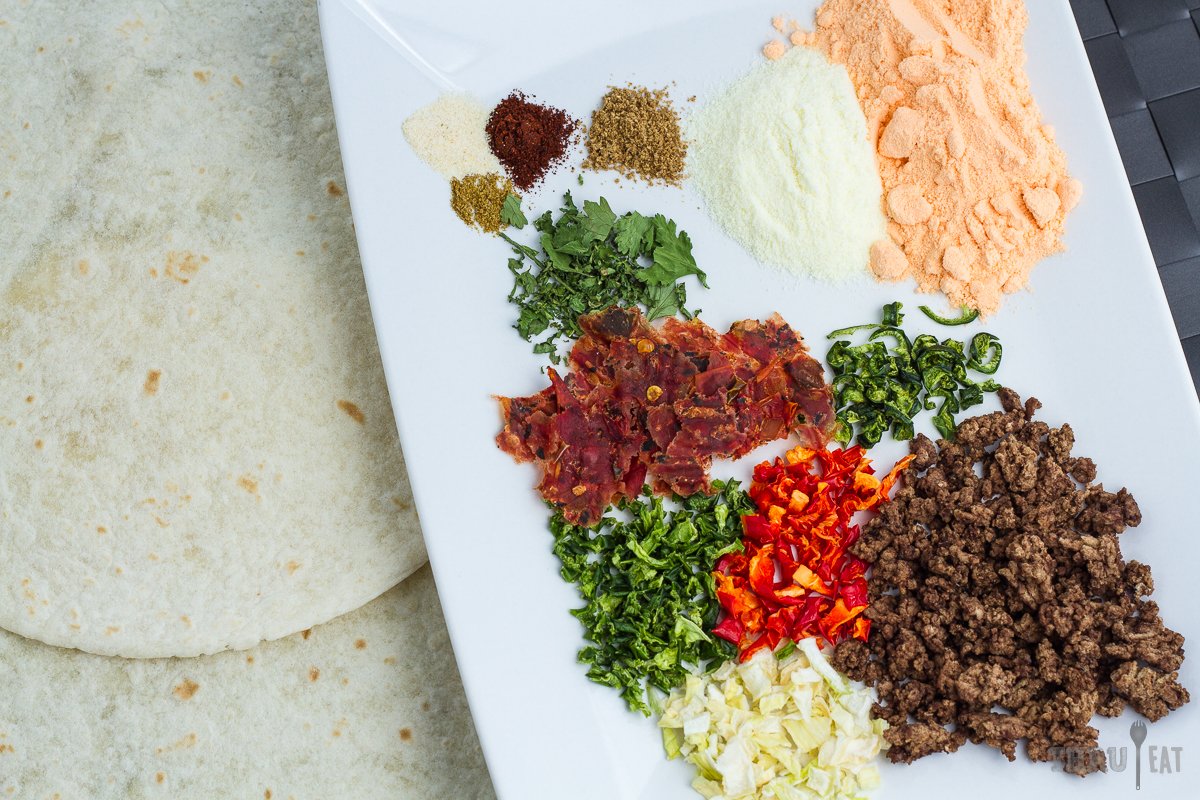 Directions
Add ingredients from Bag 1 (ground beef, onions, etc) into pot and fill with just enough water to cover.
Simmer for 5-10 minutes or until ground beef is tender.
Drain most of the water, leaving meats and vegetables still pretty damp
Add contents of Bag 2 (cheese powder and spices) and stir until evenly dissolved.
If necessary, add a splash of water and place back on stove while stirring to prevent burning.
Dump cheesy beef on tortilla and enjoy!