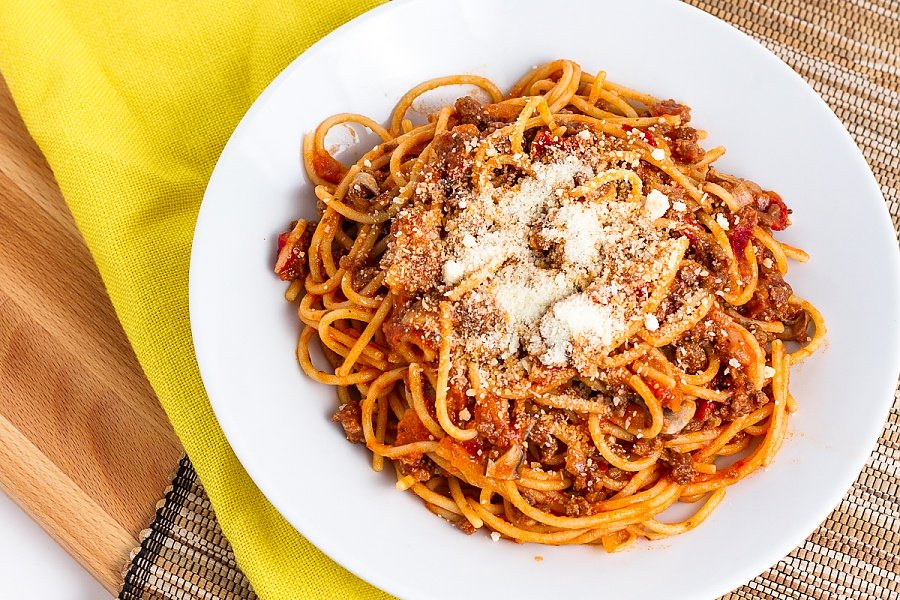 Packaging
Bag 1:
ground beef
onions
mushrooms
Bag 2:
spaghetti noodles
pasta sauce leather (or powder)
Mountain House, Backpacker's Pantry, Olive Garden, and mom. What do these four things have in common? At one point or another you've probably had some of their spaghetti.
Spaghetti is seemingly an adulthood right of passage. Along with cooking eggs, it's one of the cliche first recipes most people learn to cook. It's so popular that you can get it in an unlimited number of forms: fancy sit-down restaurant, home made, in a can, freeze dried, and even fast food. With its many forms also comes many different price points, and since we're all about backpacking I just need to get something off my chest.
You're getting ripped off for spaghetti.
The cost of actually making spaghetti, an obscenely large serving of spaghetti, is so cheap that $10 will very easily stretch over multiple meals. What you're paying for in those fancy mylar pouches is the convenience of not having to make it yourself, and if that's your thing I'm not sure how you found this page or this website. More than just the cost of prepackaged backpacking spaghetti, I haven't found any that tastes like the spaghetti I like to eat. So dust off your mom's aunt's stepmother's sister-in-law's super secret family recipe and head to the grocery store. Dehydrate all your ingredients and then learn to rehydrate spaghetti the right way.
And while taste preferences differ, I think it's fair to say that there's nothing that beats the taste of good homemade spaghetti. You get to make it just the way you like it; go nuts with the ketchup, we won't judge and no one will know.
Directions
Add mushrooms, onions, and ground beef into a large pot of water and bring to a simmer.
Stir briefly and wait 3-5 minutes for ground beef to start floating.
Once most of the ground beef floats, add noodles.
Simmer, checking regularly to make sure all ingredients are rehydrated to desired consistency.
Drain water from the pot, retaining a small tablespoon of water.
Add sauce powder slowly and stir. If using sauce leather, tear into small parts and add slowly.
If sauce won't dissolve, add a small amount of water and put back on stove.
Keep adding dehydrated sauce and stirring until noodles are sufficiently coated.
Add olive oil and top with parmesan cheese.